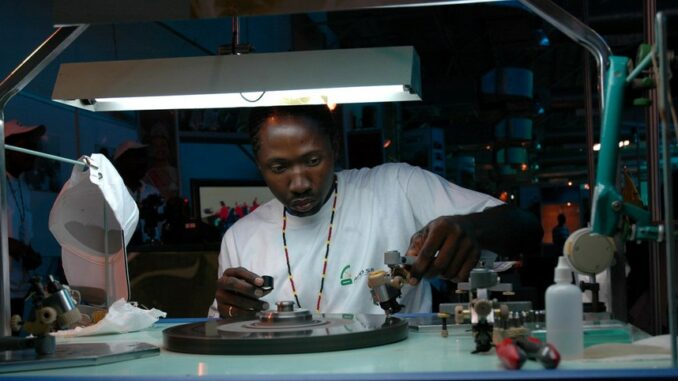 Angola has raised US$1.95 billion (1.7 billion euros) from exporting some 8.75 million carats of diamonds in 2022, the Ministry for Mineral Resources, Oil and Gas said.
According to the head of the Planning department of the Office for Studies, Planning and Statistics of the Ministry for Mineral Resources, Oil and Gas, Alexandre Garret, of the total diamonds produced last year, 8.71 million carats came from industrial production and the remainder from semi-industrial production.
Alexandre Garret, who took stock of diamond production, marketing and export achievements in 2022, noted that the Catoca mine led production, with about 64.82 percent of the total production volume. "Compared to 2021, there was an increase in the volume produced of approximately 0.37 percent," Alexandre Garret said in statements to Angolan public television.
In relation to the amount collected, an increase of 1.38 percent was also recorded, compared to 2021, with the United Arab Emirates, with 67.91 percent, Belgium with 21.25 percent and China with 10.82 percent the main destination countries for exports.
The official noted that last year, despite relative growth, the market experienced a shortage due to sanctions imposed on diamonds from Russia, which caused an increase in demand for this product on the international market and a rise in prices.