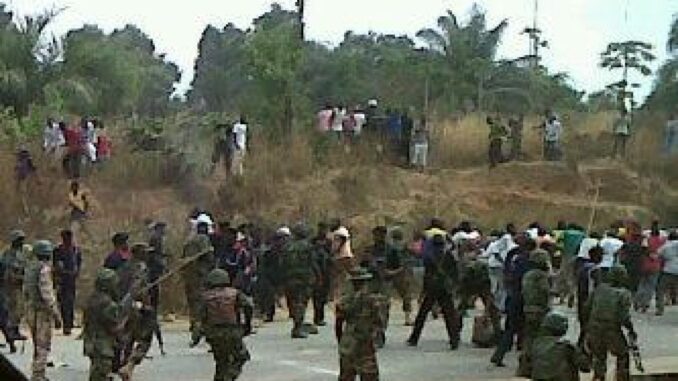 27 people have been killed in the explosion of a bomb in Nasarawa state, central Nigeria, local authorities said.
The blast according to the local police of the state, occurred last Wednesday in Rokopi village, at the border with Benue state.
Ramhan Nansil, spokesman of the local police, reportedly indicated that the local police command was working in cooperation with other security agencies and the state government to determine the circumstances of the incident and arrest the perpetrators.
Abdullah Sule, the governor of the state, vowed to arrest the perpetrators and their indictment.
The federal state official who urged the local population to "remain calm" said his administration was working with Benue State authorities to find a permanent solution to ongoing attacks along the border between the two states.