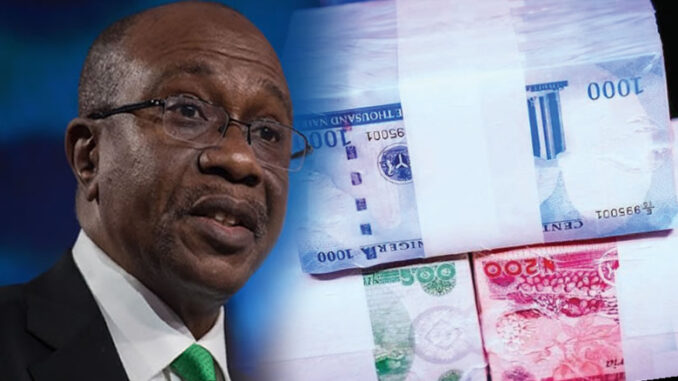 The Central Bank of Nigeria (CBN) on Thursday announced the distribution of new banknotes at bank counters to reduce massive queues in front of ATMs, a move aimed at easing growing social discontent.
With three weeks to go before presidential and parliamentary elections in Africa's most populous country, frustration is high among Nigerians who are struggling to get cash after the introduction of new notes in late 2022. They are already facing fuel shortages and frequent power cuts.
"The Governor (of the Central Bank), Mr Godwin Emefiele, has ordered deposit money banks to pay the new naira notes at the counters within the daily limit of 20,000 naira (40 euros)," said spokesman Osita Nwanisobi.
Throughout Nigeria, especially in the megacity Lagos and the capital Abuja, many people wait for hours in front of the very few ATMs issuing the new notes.
This has fuelled the exasperation of Nigerians, the majority of whom live in poverty and depend on the informal economy, where cash is essential. Riots broke out this week in Kano, the largest city in the north of the country.
In October, the Central Bank announced, without warning, that it would change the banknotes (especially their colour), and decided that the old notes would no longer be valid on 31 January, 25 days before the presidential election.
This schedule is highly criticised in Nigeria, where pre-election periods are already synonymous with suffering for Nigerians. Economic activity is slowed down, fuel shortages are greater than usual, and insecurity is growing.
In the face of popular pressure, the authorities pushed back the date to 10 February, saying there would be a seven-day grace period after the deadline to deposit the old notes at the central bank.
The CBN blames the shortage on, among other things, a significant number of people "stockpiling" and "hoarding" the new notes that they obtain by withdrawing "in series" from ATMs.