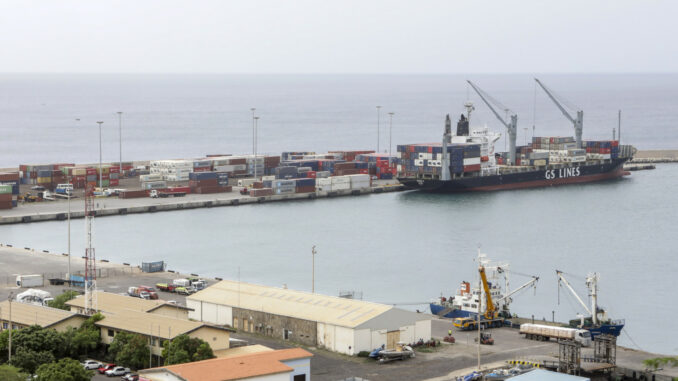 The Cape Verdean government approved last January, eight years after it was signed, an agreement to reciprocally protect investments by businesspeople from Cape Verde and Guinea-Bissau, according to a resolution.
"The agreement in reference creates a legal framework that favors investments by citizens and/or companies of one of the contracting parties in the territory of the other contracting party, thus allowing the consolidation of economic cooperation, while stipulating a catalog of obligations and commitments for the parties and investors, who will be subject to comply with the terms of the agreement and the legislation in force in the host country," reads the resolution approved by the Cape Verde Council of Ministers.
The resolution, which came into force after 3 February, noted that Cabo Verde and Guinea-Bissau "have been strengthening the strong relations already existing between them, characterized by historical, cultural and linguistic ties that have united both countries and peoples since colonial times.
"In this context, the two countries, through their respective governments, signed on 29 January 2015 an Agreement on the Promotion and Reciprocal Protection of Investments, having as its main objectives the strengthening of economic cooperation and the promotion of investments, as a factor for sustainable development of both countries and the welfare of their respective peoples," it said.
Cabo Verde has agreements on reciprocal investment promotion and protection with Hungary, Portugal and Equatorial Guinea, among others.
The agreement with Guinea-Bissau – countries that form part of the Economic Community of West African States (ECOWAS) – "provides for the safeguarding of obligations and commitments of the contracting parties, undertaken in relation to third parties, in the context of their participation or association to a free trade area, customs union or common market.
It also "safeguards the investor's right to freely transfer dividends, profits and other current income, as well as transfers to meet commitments to third parties, and to comply with the stipulations of his company's articles of association".
"In a situation of political and social instability, the investor's right to be treated in the same way as an investor who is a citizen of the host country is protected," the resolution adds.
The measure also provides for the "obligation" of each party "to protect within its territory and, in accordance with its laws and regulations, investments made by an investor from the other contracting party, refraining from applying unjustified or discriminatory measures".