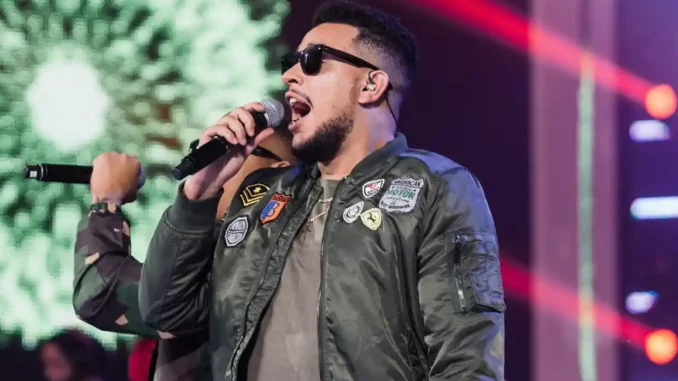 Kiernan Forbes, one of South Africa's most popular rappers known by the stage name AKA, was shot dead as he left a restaurant in Durban, in the southeast of the country, his family said last Saturday.
"It is with extreme sadness that we learn of the death of our beloved son," his parents Tony and Lynn Forbes wrote on their Twitter account.
AKA, a 35-year-old South African hip-hop star, won numerous awards in his country and was nominated once for an MTV Europe Music Award, and several at the Black Entertainment Television (BET) Awards in the United States. He was killed Friday night, as was another man next to him, as they had just left a restaurant and were walking to their car.
"They were reportedly approached by two armed suspects who crossed the street toward them and shot the victims at close range," police said in a statement.
The singer was supposed to perform on Friday night, according to Durban Mayor Mxolisi Kaunda.
The motive is unknown for the moment and the police have opened an investigation.
Beauty Dlulane, who heads a parliamentary committee on arts and culture, called on authorities to "protect South Africans from this new scourge of contract and revenge killings, which seem to target artists and DJs.
Shootings occur on a regular basis in South Africa, a country with one of the highest homicide rates in the world, fueled by gang violence and alcohol.
South Africa experienced a series of shootings in 2022 that left nearly two dozen people dead in bars in the working-class suburbs of Johannesburg and the eastern city of Pietermaritzburg.
In late January, eight people were killed at a birthday party in a house in the poor suburb of the port city of Gqeberha (formerly Port Elizabeth, south).
Many people have gun permits for personal protection, but even more illegal guns are in circulation.