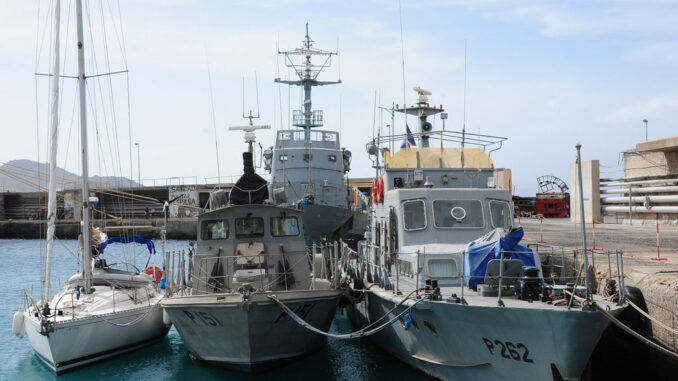 In Cape Verde, the fishing owners are asking for greater investment in terms of modern equipment so that the Coast Guard can reinforce surveillance of the exclusive economic zone, and they also want support from the government for the acquisition of a tuna vessel, with a view to improving the capacity to capture tuna in particular.
The ship owners complain that they are not equal in terms of means in relation to the foreign ship owners.
The Minister of the Sea guarantees that the Government is fully open in the search for means that may help the private sector to improve the working and business conditions.
The shipowners' request is made at a time when the first round of the current fisheries agreement between Cape Verde and the European Union, which runs until the end of next year, is being held in the city of Mindelo.
For the president of the Association of Fishing Shipowners, João Lima, the authorities have a duty to supervise and control the exclusive economic zone, hence the appeal to strengthen the capacity of the National Coast Guard.
"Since 2015 we have asked the government to provide the CG with a drone with flight autonomy of at least ten hours to patrol mainly the fishing grounds, since foreign shipowners who have advanced technologies and are able to chase the shoals that could enter riparian areas for artisanal and semi-industrial fishing," said Lima, who regrets the dilution of the national catch of tuna and skipjack for more than two years.
Francisco Spencer, a businessman from the SUCLA cannery based in Tarrafal de São Nicolau, believes that at a time when the commission is meeting to discuss the fishing agreement with the EU, it would be ideal if the proposal that part of the fish caught by foreign vessels could be made available to national canneries for processing and exportation could be dealt with.
"These ships could catch another ten or twenty percent that would only be for our market and satisfy the demand that the industry has here in Cape Verde," he said.
The Minister of the Sea, Abrão Vicente, told VOA that the government is in tune with the national business community. He assures that work is underway to provide more funding – bank credit to the fishing sector.
When it comes to the Coast Guard, Vicente recognizes that more and better means are needed, stressing that the Government, through the Ministry of National Defense, is working towards the acquisition of a patrol plane, the process of which is underway.