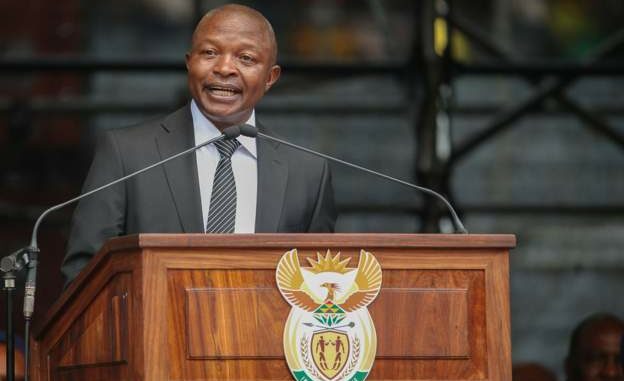 South African President Cyril Ramaphosa made official Thursday from Parliament in Cape Town the departure of his Deputy President, while a cabinet reshuffle is expected in the coming weeks.
David Mabuza, 62, "has expressed the wish to leave his post," said the Head of state, thanking him for his "unwavering support" over the past five years. Mr. Mabuza had said earlier this month that he had submitted his resignation.
Paul Mashatile, 61, who was elected deputy president of the ANC (African National Congress), the historic party in power, should logically succeed him. A controversial figure nicknamed "the Cat," David Mabuza was considered close to Jacob Zuma, the Sulphurous former president and Ramaphosa's eternal political rival.
His opponents have accused him in the past of running a private "army" that carried out political intimidation and killings when he was head of the northeastern province of Mpumalanga.
Cyril Ramaphosa, 70, was reappointed as president of the ANC in December, giving him a second term as head of state if the party wins the 2024 general election. He is expected to announce changes to the government in the wake of next week's annual state budget.