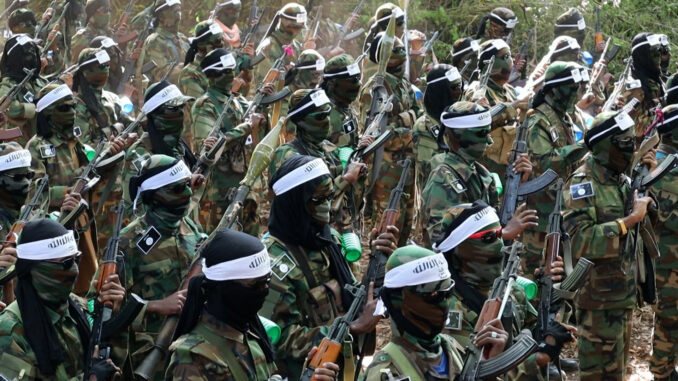 The U.S. military announced Thursday that it killed five Shebab fighters in a strike in a remote region of Somalia, a country that is leading a major offensive against the radical Islamist group affiliated with al-Qaida.
The operation near Bacadweyne on Wednesday was conducted at the request of the Somali government, the U.S. Africa Command said in its statement. "Preliminary indications are that the strike killed five Al-Shebab fighters," it added.
In early February, the heads of state of the Horn of Africa announced their willingness to give a "final push" to "completely liberate" Somalia from the radical Islamists Shebab. The Somali army, with local militias, has regained control of parts of the territory in recent months, aided by U.S. and African Union air strikes. But the jihadist group, which has been fighting the government since 2007, remains firmly entrenched in large rural areas and carries out deadly attacks in Somalia and neighboring Kenya.