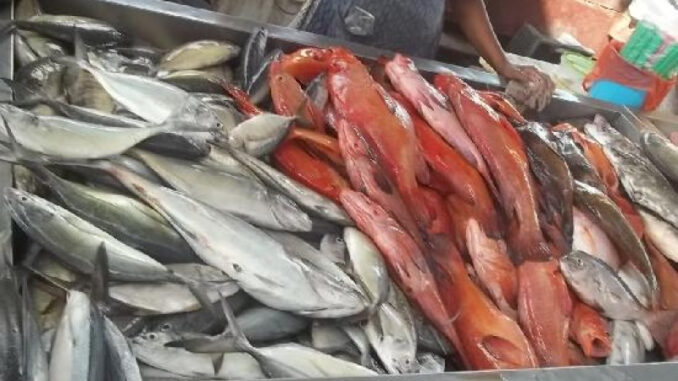 Cape Verde has been approved as a candidate for the Fisheries Transparency Initiative (FiTI), becoming the fifth country to receive this status, in an "important step" to maintain high levels of transparency in the management of the sector.
The government said in a statement that it submitted its official application for the Fisheries Transparency Initiative (FiTI) on January 3, after completing the required steps.
The application was discussed and approved during the 20th meeting of the International Council on Thursday, becoming the fifth country to receive the status, along with Ecuador, Madagascar, Seychelles and Mauritania.
In a note addressed to Cape Verde's sea authority, the International Council of FiTI expressed its satisfaction for the "thoroughness" of Cape Verde's application, and praised the "conscientious and hard work" of the national multi-sectoral group.
"As a Small Island Developing State (SIDS), Cape Verde is an example of how SIDS can and should advance by improving their fisheries management, as well as transparency and collective actions," reads the note published by the organization.
For the executive, the approval of the country's candidacy to this initiative is a "first and important step" to establish and maintain high levels of transparency in the management of the fisheries sector, to achieve the sustainable development commitment made with the United Nations.
"This global initiative will allow Cape Verde to have tools to manage its resources, not only to participate internationally in this systematic sharing of data, but also to understand future impacts and consequences of climate change and illegal fishing that happens all over the world," the statement said.
In addition to the public manifestation of the will to join the FiTI, Cape Verde had to indicate the Ministry of Sea, a national focal point, appoint a national secretariat and formalize a national multi-sectorial group.
Cape Verde had in late 2021 1,626 fishing vessels, 4,062 fishermen and artisanal fishermen-owners, with the dominance of men in the sector and little training of shipowners, according to definitive data from the V General Census of Fisheries, presented by the National Statistics Institute (INE), in October, in Sao Vicente.
The archipelago has an area of 4,033 square kilometers (km2), is spread over an area of approximately 87 miles (140 km) in radius, with about 1,000 km of coastline and a maritime area of national responsibility of 734,265 km2, which includes the archipelagic waters, the territorial sea, the contiguous zone and the Exclusive Economic Zone.