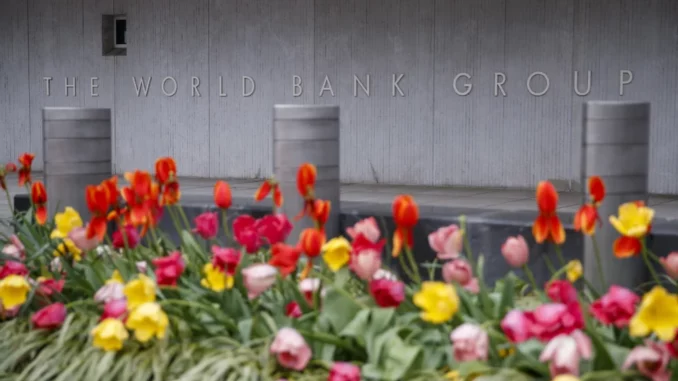 A World Bank mission arrived in Bissau on Tuesday to support the government in managing the civil service wage bill, as part of the Public Sector Strengthening Project, the Guinean Finance Ministry announced on Thursday.
The mission is led by Gael Raballand, director of the World Bank's governance sector, (WB), who met on Wednesday with the Secretary of State for the Treasury, Mamadu Baldé, who considered the management of the wage bill as a "critical point.
The salary bill of the Guinean Civil Service consumes 80% of tax revenues, a figure much higher than the 35% ratio set by the West African Economic Monetary Union.
Gael Raballand stressed the importance of controlling the presence of officials, stressing that it is a mechanism of "extreme importance".
Another subject discussed with the Secretary of State for the Treasury was the evolution of the implementation process of the single treasury account.
The project to strengthen the public sector, which will have an investment of 20 million dollars (about 18.5 million euros) from the WB and will run until April 2028, foresees strengthening the supervision and management of fiscal resources, human resources and the capacities of civil servants.
Approved in December 2022, the project, according to the World Bank, aims to address challenges "related to fiscal management practices and supervision of national resources, human resources management and controls on salaries, as well as those concerning capacity deficits in the civil service.
The World Bank notes that the "project will also promote the development of a Human Resource Management Information System (HRMIS), which will enable better management of public sector staffing, reduce inefficiencies through the elimination of ghost and duplicate workers in the pay and pension system, and provide more effective oversight of the use of public employees.
In this domain, a priority focus area will be the education sector, where the project will contribute to solving specific human resource challenges, including teacher recruitment, deployment, and training, in line with the recently passed Teacher Career Law.
The mission will remain in Bissau until Friday.