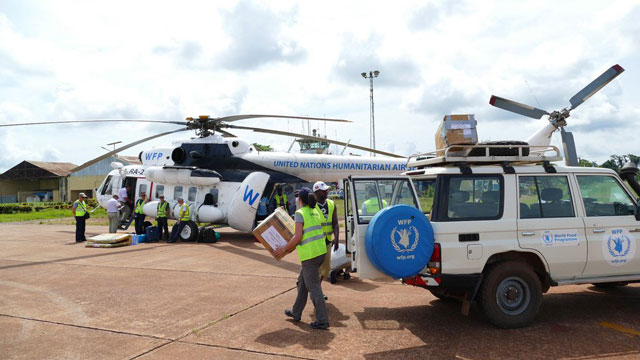 The UN in the Democratic Republic of Congo (DRC) announced Monday the suspension of flights in the east of the country currently a battle field between armed forces and rebels, after a helicopter operated by the mission was the target of heavy fire for several minutes.
U.N. World Food Program said a helicopter returning from Walikale to the regional capital, Goma in North Kivu province, came under attack for 10 minutes last week but was able to land safely in Goma with all three crew and 10 passengers unharmed.
The helicopter delivers assistance to some of Congo's most remote areas which would otherwise be inaccessible because of poor roads or insecurity.
The program added that flights are suspended on specific routes in the region until the security situation can be reassessed. No group has claimed responsibility for the attack, but this is the second time this month that a U.N. mission's helicopter came under fire in North Kivu province.
Another helicopter early this month came under attack. A South African peacekeeper was killed and another was injured in the incident.
The Congolese armed forces have been at war with rebel groups in the east of the country for decades over power, land and valuable mineral resources. The warfare escalated in recent years when M23 rebels, which had been largely dormant for nearly a decade, resurfaced and started capturing territory.
About 5 million people have been displaced internally and externally by the fighting while tens of thousands of people have been reported killed.