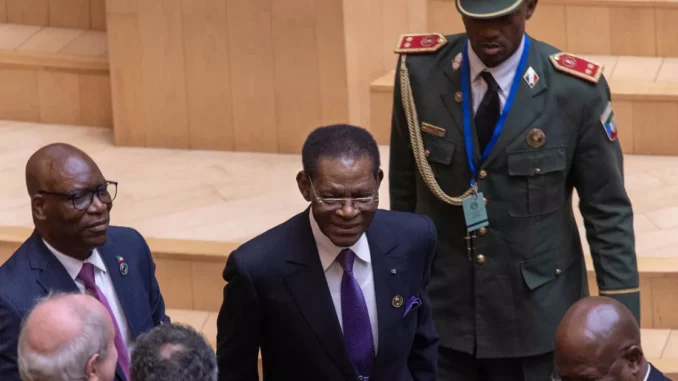 The Spanish justice system has summoned a son of the Equatorial Guinean president, as well as two other security officials of this country, to answer charges on the kidnapping and torture of two Spanish citizens, says a judicial document.
A judge from the National Court, a high court in Madrid that specializes in sensitive cases, summoned Carmelo Ovono Obiang, son of President Teodoro Obiang Nguema Mbasogo and head of the country's foreign intelligence service, to appear before him on March 28, according to information revealed by the Spanish daily El País.
The magistrate also summoned two other senior officials from the small central African country: Nicolás Obama Nchama, Minister of State and head of internal security, and the Director General of Presidential Security, Isaac Nguema Endo.
These three people, presented as the three most senior security officials in this former Spanish colony, are suspected of having kidnapped and tortured four Equatorial Guinean opponents, two of whom also had Spanish nationality, one of whom died in January under unclear circumstances.
Equatorial Guinea has been ruled since 1979 by 80-year-old Teodoro Obiang, who holds the world record for longevity in power for a sitting head of state, excluding monarchies.