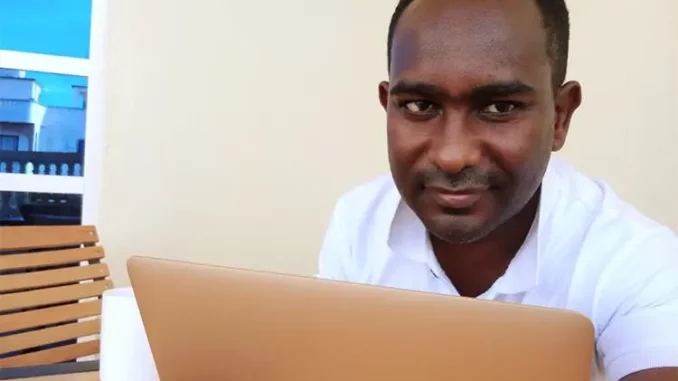 A Somali freelance journalist who was released in February after being sentenced to two months in prison for threatening national security has been jailed again, a journalists' union said Wednesday.
Abdalle Ahmed Mumin, who is also the secretary general of the Somali Journalists' Union (SJS), was arrested in October, shortly after the government decided to step up its crackdown on the media, accused of participating in the propaganda of the radical Islamist Shebab. In February, a court sentenced Abdalle Ahmed Mumin to two months in prison, but he was later released to the surprise of the public.
The Attorney General's office said Tuesday that the release had no legal basis and said in a statement that "the Somali police force, following a court order, returned (Abdalle Ahmed Mumin) to prison on February 23. Mohamed Ibrahim, president of the SJS, said that "the new arrest of Abdalle Ahmed Mumin, secretary general of the SJS, is illegal.
"We condemn him and call for his release," he concluded. In late 2022, the SJS union and four other media advocacy groups protested the government's decision to crack down on the media, saying it would restrict freedom of expression.
The NGO Reporters Without Borders (RSF) ranks Somalia 140th (out of 180 countries) on its global press freedom list with more than 50 journalists killed in the country since 2010.