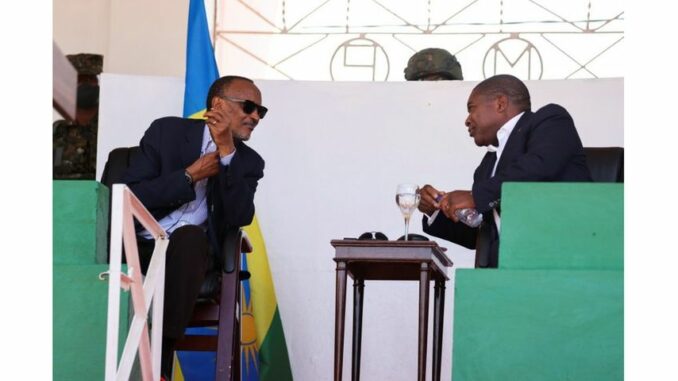 Rwandan refugees and asylum seekers in Mozambique voiced concern Wednesday over the upcoming ratification of an extradition treaty between the two African countries, fearing it could be used to persecute exiled dissidents.
The text, signed in Kigali last June, was formally approved by the Mozambican government on Tuesday, paving the way for ratification by parliament. The Rwandan Senate ratified the treaty earlier this week.
Rwanda is regularly accused of hunting down exiled opponents, a charge it has always denied. "This agreement is scary," said a spokesman for the Rwandan Refugee Association in Mozambique on condition of anonymity.
"We would like it to be used for justice, but recent events lead us to believe that it is more about persecution," he added. Several Rwandan dissidents have been murdered or disappeared after being abducted in southern Africa in recent years.
Notably in Mozambique: a former Rwandan lieutenant was shot dead in a Maputo suburb in 2021, and in 2012, the body of the former head of the Development Bank of Rwanda was found floating in the sea off the capital. Mozambican government spokesman Filimao Suazi said the extradition treaty covers past and future crimes and sentences.
Thousands of Rwandan refugees live in Mozambique, according to the United Nations. Most of them settled in the country after the 1994 Rwandan genocide, which claimed the lives of some 800,000 people. Since then, Rwandan President Paul Kagame has ruled his country with an iron fist.