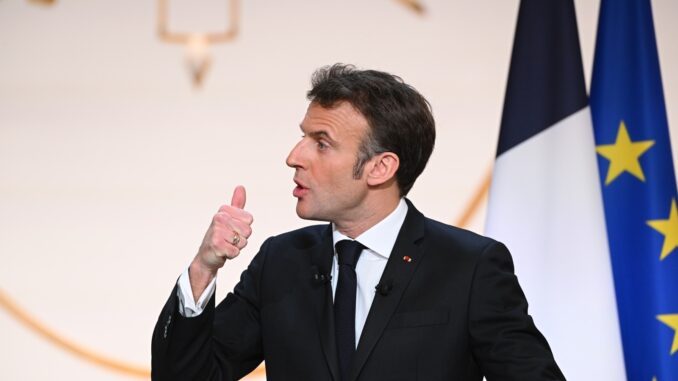 The French ambassador to Angola, Daniel Vosgien said Thursday that the presence of French businessmen in Luanda shows the "commitment" of his country to take advantage of investment opportunities, especially in the agricultural and agri-food sectors.
The French diplomat noted that his country has a vast experience in the agricultural sector and many companies, with international experience, are determined to establish partnerships with Angolan companies linked to agricultural production.
"The presence of these actors here shows that they will already take advantage of the opportunities in investing in Angola, several actors are committed to agricultural production in Africa, but also in Angola, it is essential that they become aware of the existing opportunities and the willingness of the authorities to engage in a real bilateral partnership in this sector," he said.
Daniel Vosgien, who was speaking at the opening of the Angola-France Economic Forum, which addresses partnerships in the agricultural and agri-food sector, as part of the French President's state visit to Angola, admitted that the French can explore the agricultural potential of the African country.
"I welcome the commitment of all the Angolan and French companies present, the success of this forum by the number of participants and quality of the speakers, clearly demonstrates the shared ambition between the two countries and strengthen the partnership between France and Angola and also economic and trade links," he stressed.
The launch of the production partnership between France and Angola in the agricultural and agro-food sector is the motto of the forum, which brings together Angolan and French businessmen, and which ends on Friday with a speech by Emmanuel Macron.
According to Daniel Vosgien, the agricultural and agri-food sectors are key sectors in which Angola and France can work together "strengthening" the diversification of the Angolan economy and stimulating "development opportunities for French companies.
The alignment of an inventory of Angola's opportunities and needs in agricultural matters should constitute, in the French diplomat's view, one of the main objectives of the meeting.
"It is an opportunity for Angolan companies to present to their subsidiaries what are the priority needs of this focus on partnership, Angolan companies can identify together the opportunities for partnership and also take stock of the constraints on the development of projects," he emphasized.
The great objective of the forum "is also to present proposals in the French private sector in response to the needs of the Angolan part and the development of agricultural subsidiaries in Angola and to value the partnerships with valid and priority interlocutors for Angola," concluded the French diplomat.
Emmanuel Mácron, who arrived in Angola yesterday, is due to speak on Friday at the close of this forum before meeting his Angolan counterpart, João Lourenço.