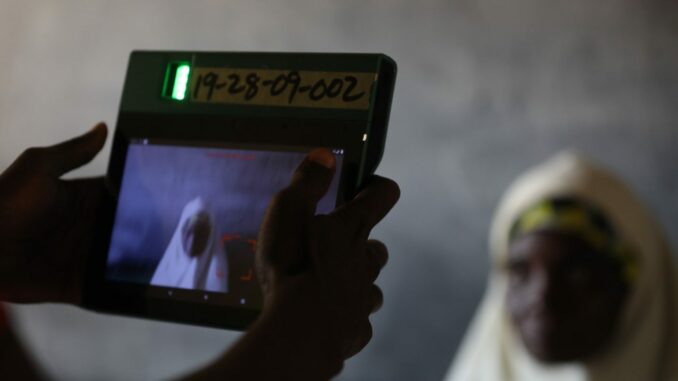 Nigeria's Electoral Commission announced on Wednesday that it would postpone by a week the elections for local Governors and deputies scheduled normally for the 11th February because of a "late" court ruling and after accusations of "massive fraud".
Used for the first time last week, the "BVAS" machines are at the heart of a legal dispute following the February 25 presidential election, a poll contested by the opposition and marred by serious technical failures.
A Nigerian court on Wednesday gave the Electoral authorities permission to reconfigure the BVAS, a decision that came too late "for the reconfiguration to be completed" in time for Saturday's re-run, the Inec said in a statement. The Inec had set up a system of electronic transmission of results thanks to the new "BVAS" machines. But the many delays and technical problems during the election have led to a loss of public opinion, provoking the ire of the opposition, which is contesting the results and demanding an investigation into the machines.
The Commission said the governors' and local assemblies' elections have been postponed by a week to Saturday, March 18. It also said it wanted "sufficient time" to back up the disputed presidential election data stored on the BVAS.
After President Muhammadu Buhari's two terms in office, many Nigerians were hoping for a free and transparent election to elect a leader who would finally be able to curb the worsening poverty and insecurity.