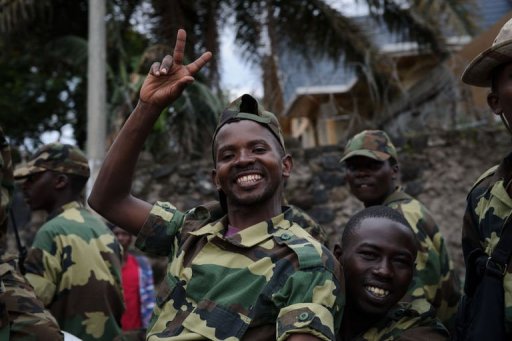 After several days of relative calm, fighting erupted between Congolese army and M23 rebels when they clashed on two fronts in the flashpoint province of North Kivu in eastern Democratic Republic of Congo (DRC) over the past four days, leaving several civilians dead and injured, officials said.
The fighting broke out on Monday and continued on Tuesday (6-7 March), despite a regional ceasefire deal brokered by Angola that was due to take effect the same day. The Tutsi-led group has captured swathes of territory in eastern DRC since re-emerging from dormancy in late 2021, claiming the government had ignored a pledge to integrate them into the army. Karuba, about 30 kilometers west of Goma, "has just fallen into rebel hands," according to a security source. "We attacked them in the night but this morning they launched a counter-attack, and, at the moment, the fighting is continuing," the source added.
The renewed fighting coincided with an urgent appeal by UN chief Antonio Guterres for the M23 rebels to honor the ceasefire and move towards fully withdrawing from the conflict-ridden country. Despite the clashes, the M23 rebels in a statement on Tuesday announced what they called "an effective ceasefire" at midday "to open the way for direct dialogue with the Kinshasa government". Both sides accuse the other of triggering the fresh round of clashes. The DRC accuses Rwanda of backing the rebels, who have displaced over half a million people in their long campaign, a claim that is supported by independent UN experts, the United States and several other western states.