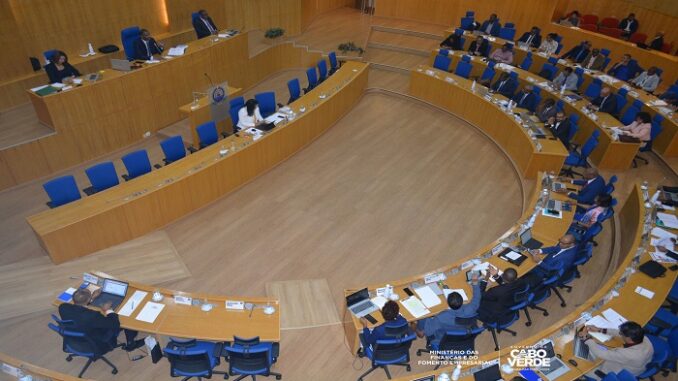 The Cape Verdean parliament approved in generality and unanimously of the deputies present, the establishment of digital banks and its financial activity in the national territory only via the Internet, under supervision of the central bank.
The government's bill, which had been discussed earlier, received the votes of all 60 deputies present at the time of the vote – the Cape Verdean parliament has 72 deputies in total – 30 of them from the ruling Movement for Democracy (MpD), 26 from the opposition African Party for the Independence of Cape Verde (PAICV) and four from the opposition Independent and Democratic Cape Verdean Union (UCID).
In his explanation of the vote, deputy Démis Almeida (PAICV) said that his group voted in favor because he believes that information and communication technologies currently offer a set of opportunities that the financial system should be able to accommodate.
And in this line, he understood that these opportunities open the possibility for more investments, creation of qualified jobs and provision of digital banking services that facilitate the users of the financial system and commercial banking.
However, he made it clear that the PAICV gives a "vote of principle", warning that it is conditional on the adoption, in the specialty, of a number of aspects that the party drew attention to in the generality, such as the implementation of the concept of virtual assets and compliance with legislation to prevent crimes such as money laundering and terrorism financing.
MP Celso Ribeiro, from the MpD, also justified the favorable vote of his bench because he considers that the initiative represents an innovation that follows current global practices.
"Since the path points towards a 100% digital banking system and with technological advances in the country and signs of digitalization of companies, the banking sector could not remain apart from this reality," said the deputy.
Celso Ribeiro pointed out several benefits of the diploma, such as security, exemption from opening commissions and other usual charges, the possibility of making very fast transfers abroad, account control, continuing to have a physical card, the option to create virtual cards, currency exchange and other operations.
"These are concepts that are very clear, we think that this initiative came at a good time where the world is digital and Cape Verde cannot be apart from this reality," he insisted.