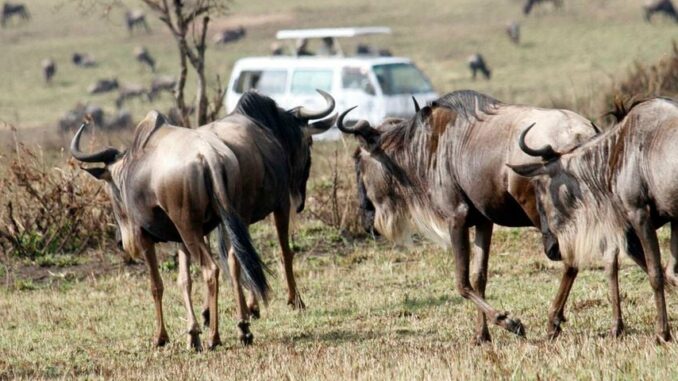 A German tourist died while two others were injured in a Monday afternoon accident after a tour van veered off a muddy road and overturned in the Maasai Mara Game Reserve, Nation Africa reports.
The accident occurred on the Sekenani-Mara Bridge road that runs through the national park, the media notes citing Narok County Commissioner Isaac Masinde.
"The vehicle belonging to Bush Adventure had five guests on board, among them five tourists — three Germans and two Swiss nationals," said Masinde.
He also indicated that the vehicle was being driven from Fisi Camp in Ololaimutia to the Isebania border. But on the way, the tour van swayed, veered off the road and overturned.
"One Bauner Augustin Maria, 50, a German man, sustained a deep cut on the head and died on the spot," he stressed. Two other tourists, all of them females, from Switzerland and Germany sustained minor injuries while two others escaped unhurt.
"The scene was visited, processed and the vehicle towed to Ololulung'a Police Station to undergo inspection," added Masinde.