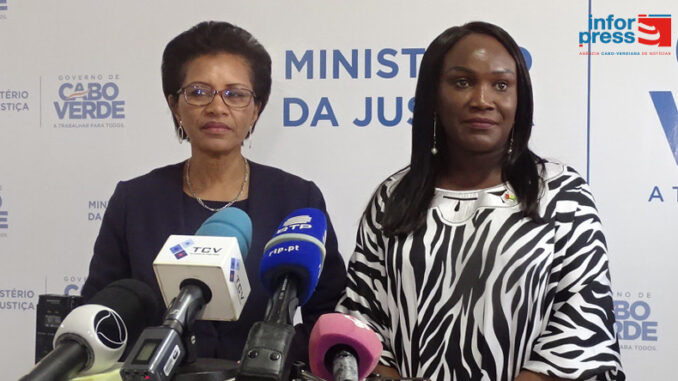 Cape Verde and Guinea-Bissau expressed on Tuesday, in Praia, the need to create a judicial cooperation agreement, also involving Senegal, in a tripartite "axis" to fight crime in the west african region where they are located.
The intention was expressed by the Cape Verdean Minister of Justice, Joana Rosa, and her counterpart from Guinea-Bissau, Teresa Alexandrina da Silva, who began a four-day visit to Cape Verde on Tuesday, precisely with a working meeting.
"We believe it is essential in this global world, where crime has become increasingly complex and cross-border, that we have this visit, first to share the gains and challenges of the justice sector, but also so that we can talk a little about transnational crime," began the Cape Verdean leader.
For Joana Rosa, having Guinea-Bissau and Senegal as neighbors in the sub-region of West Africa, it is necessary to create an "axis" to combat crime.
"We have to combat drug trafficking, human trafficking, money laundering, and the smuggling of migrants. Therefore, there are several challenges that we have at the level of our sub-region and that a joint effort between Cape Verde, Guinea-Bissau and Senegal will be essential so that we can, together, fight crime," she stressed.
The implementation of joint operations, adoption of preventive measures, judicial support, investigation and sharing of police information are some of the aspects that the Cape Verdean minister hopes to count on in the judicial cooperation agreement, whose modality is yet to be defined with Senegal.