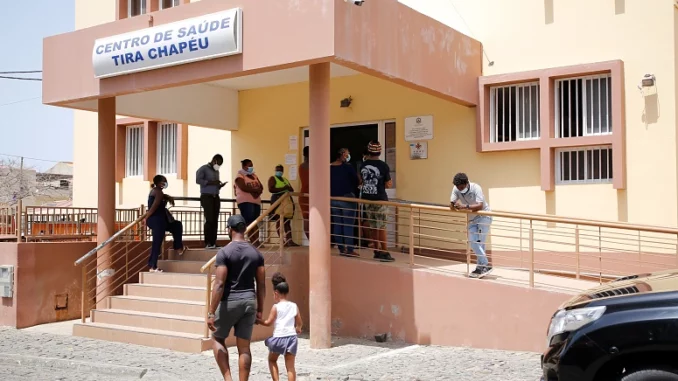 Cape Verde will submit new funding requests to the Global Fund to strengthen the National Health System, particularly in combating and preventing the transmission of malaria, HIV/AIDS and tuberculosis, announced yesterday the Minister of Health.
At stake are two Global Fund programs worth more than $300 million, GC7 — the seventh grant cycle — and C19RM — to support the control of the impacts of the covid-19 pandemic on the health sector — whose second window is open until May and which will be the target of Cape Verde's application, with the Minister of Health, Filomena Gonçalves, stating that they represent "a huge opportunity to overcome the major challenges around the strengthening of the sector" in the country.
"As well as to mitigate the impact of socio-economic vulnerabilities among priority populations subject to serious risks of social degradation. For this, we must continue to attract, leverage and invest in additional resources to end the epidemics of HIV/AIDS, tuberculosis and malaria, reduce health inequalities and support the achievement of sustainable development goals," said the minister, at the opening, in Praia, of a meeting with partners to prepare these two applications.
Created in 2002, the Global Fund is an international funding institution that brings together governments, civil society institutions, the private sector and communities, dedicated to attracting and distributing resources to prevent and treat, essentially, those three diseases.
The institution, one of Cabo Verde's main international donors, says the funding made available aims to support the country's goal of eliminating vertical transmission of HIV and syphilis this year, reduce deaths from tuberculosis by 50% compared to 2015, and treat 100% of people with drug-resistant tuberculosis, in addition to "maintaining Cabo Verde's status of zero autochthonous cases of malaria.
The Global Fund has allocated 4.7 million dollars (4.4 million euros) to finance until 2025, namely programs to fight HIV/AIDS, tuberculosis and malaria in Cape Verde, according to the international institution's planning.