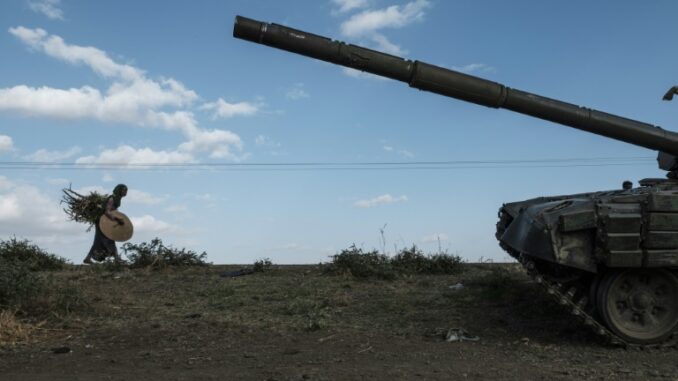 Ethiopia's government has accused the United States of taking a "partisan" approach by alleging that its forces, and Eritrean troops, had committed war crimes during the two-year conflict in Tigray.
Washington has determined that members of the Ethiopian National Defense Forces (ENDF), Eritrean Defense Forces, Tigray People's Liberation Front (TPLF) forces and Amhara forces committed war crimes during the conflict in northern Ethiopia, US Secretary of State Antony Blinken said Monday March 20.
"The US statement is inflammatory," Ethiopian Foreign Ministry said in a statement a day after Washington accused all parties to the conflict of committing war crimes but singled out Ethiopian, Eritrean and regional Amhara forces for crimes against humanity, without mentioning forces loyal to the Tigray People's Liberation Front (TPLF).
Last week, Blinken made his first visit to Ethiopia since a November 2022 peace deal between the federal government and Tigrayan rebels. On Monday, after returning to Washington, he made a forceful call for accountability for the horrors of the two-year war. Hundreds of thousands of people were killed in the conflict, with some estimates placing the death toll as high as 600,000. There were also reports of rapes, massacres of civilians, forcible deportations, and ethnic cleansing. The US was outspoken in its criticism of alleged atrocities by Ethiopian forces and their allies from Eritrea and the Amhara region during the Tigray war. Ethiopia, Africa's second most populous nation and traditionally a US ally in East Africa, accused Washington of meddling in its internal affairs and threatened to reassess the bilateral relationship.