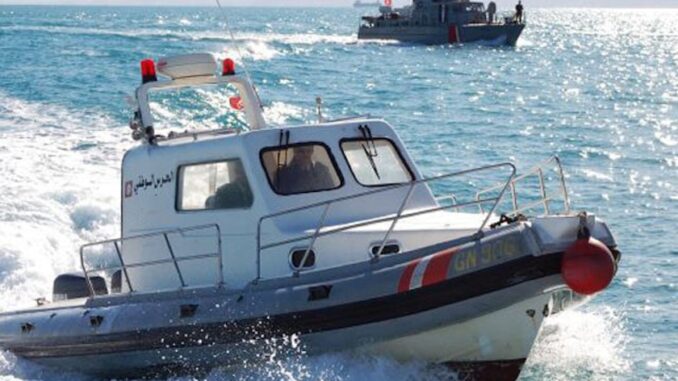 Tunisia's National Guard announced Sunday the recovery of 29 corpses of Sub-Saharan migrants who drowned as they tried to cross the Mediterranean.
The guard, based in the coastal city of Mahdia, recovered 8 corpses and saved 11 other migrants from different nationalities, after their boat capsized. 19 other corpses were found by a Tunisian fishing boat, 36 miles off the Tunisian coasts after the vessel carrying them capsized.
Two other bodies were reportedly recovered on the coast of Sfax by two different fishing boats during separate operations. A source of the Coast Guard confirmed that the boat of illegal migration had left the coast of the city of Jebeniana, in the governorate of Sfax.
Tunisia's coasts have seen a surge in departure of illegal migrants as Libya has tightened control of the coasts.