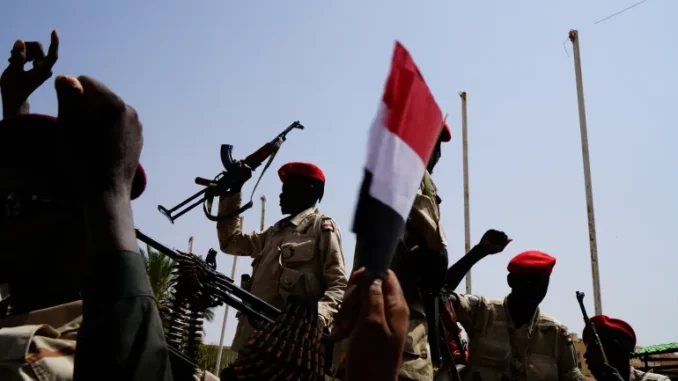 In Sudan, the signing of the agreement between civilians and the military has been postponed to April 6, an official announced last Saturday. This agreement is supposed to relaunch the democratic transition in the country and allow a return to the status quo before the October 2021 putsch.
The signing was initially scheduled for last Saturday, but its postponement was announced by Khaled Omar Youssef, one of the civilian officials dismissed and arrested during the coup of General Abdel Fattah al-Burhane, now spokesman for the political process that brings together military and civilian.
A dispute over "technical issues related to the reform of the security forces" forced the protagonists to agree to five more days of negotiations, until April 6, he explained. The final document of the agreement aims to outline the transition to a civilian government and eventually the election of democratic institutions. For weeks, the military, paramilitary and civilians have been discussing thorny issues, including transitional justice and security force reform.
The most problematic issue seems to be how to integrate the dreaded Rapid Support Forces (RSF), made up largely of ex-militiamen, into government troops. Against a backdrop of power struggles, it divides the highest-ranking leaders: General Burhane and his second-in-command, Mohamed Hamdane Daglo, known as "Hemedti", the head of the RSF.
Composed of Janjaweed militiamen, accused of atrocities during the long and deadly war that began in 2003 in Darfur (west), the RSF have been accused of also being involved in the repression of the revolt against the dictator Omar al-Bashir, which was launched at the end of 2018 and which led to his fall in April 2019.