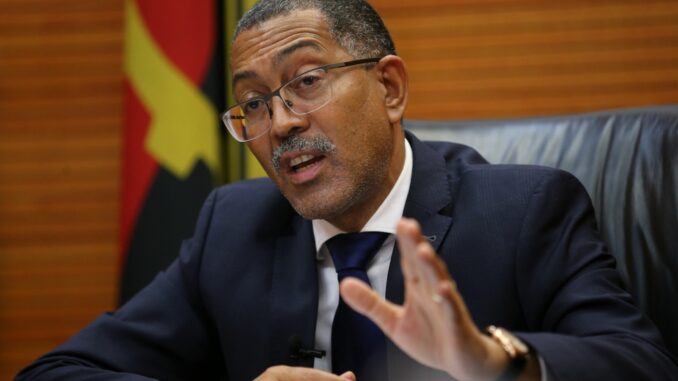 Angola's Minister of Mineral Resources, Oil and Gas goes to Windhoek today Wednesday to exchange experiences with Namibian authorities on the exploitation of natural resources and the fight against fuel trafficking.
"A technical meeting, for the exchange of experiences, between the Angolan Ministry of Mineral Resources, Oil and Gas and the Namibian Ministry of Mines and Energy, fills the agenda, with twelve points, with emphasis on the mining cadastre; legislation and fiscal regime for the diamond cutting industry; offshore diamond exploration and research; uranium exploration and research and legislation and fiscal regime for uranium exploration and research," reads a statement from the Angolan government.
Diamantino Azevedo will stay two days in Namibia's capital, during which he will head the Angolan delegation, which also includes officials from the National Petroleum Institute (INP).
"The INP will present its set of courses aimed at mining and hydrocarbons, followed by the exchange of experiences between the two countries in the exploration and production of hydrocarbons in reserved areas (such as the Okavango), as well as investment opportunities in mining and hydrocarbon industries," the statement said.
The program also includes visits to Namibia's Mining Cadastre and Diamond Lapidating Factories and a thematic meeting and the signing of a Memorandum of Understanding between Angola and Namibia in the field of Mineral Resources and Hydrocarbons.
According to Luanda, accompanying the minister, Diamantino Azevedo, are the national director of Mineral Resources, the directors general of the National Petroleum Institute and the Regulatory Institute of Petroleum Derivatives, the chairmen of the boards of the National Agency for Mineral Resources, the Geological Institute of Angola, Endiama and Sociedade de Comercialização de Diamantes de Angola (Sodiam), as well as two directors of the National Oil, Gas and Biofuels Agency (ANPG) and oil company Sonangol.