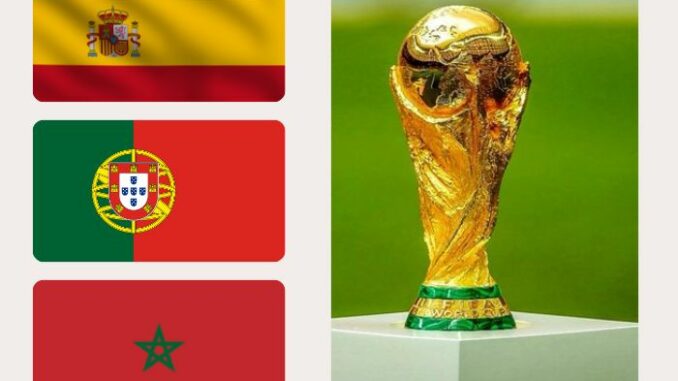 The Executive Board of the Confederation of African Football (CAF), headed by South African Patrice Motsepe, unanimously endorsed Morocco's candidacy to host the 2030 FIFA World Cup alongside Spain and Portugal.
This came during the CAF's executive board meeting, which was held Wednesday via video conference, where all members affirmed their full support for Morocco's candidacy as an African state.
The meeting's agenda included several matters including the opening of bids for the upcoming CAF competitions.
Also on Wednesday, Head of the European Union Football Associations, Aleksander Ceferin, voiced his backing to Morocco's joining the European candidacy for World Cup 2030 at a press conference held in Lisbon following his re-election as UEFA Chief.
"I think it's a good idea. It makes sense that Morocco joins Spain- Portugal 2030 world bid", said Mr. Ceferin, noting that the three countries are partners which share a common history and economic interests.
The Portuguese Prime Minister, António Costa, on his part, said that the joint candidacy of Portugal, Spain and Morocco will unite two continents through sport. "There is no more powerful message than soccer. Together we can achieve peace, tolerance and understanding between peoples," he said.
It is the first time that a joint bid is presented from both sides of the Mediterranean, representing Africa and Europe, two continents to be united by football.
On March 14, King Mohammed VI announced Morocco's decision to join Spain-Portugal's World cup bid in a message read out by sports minister at a ceremony held in Kigali in recognition of the outstanding contributions made by the Moroccan King and Rwanda's president for the development African football.
This joint bid, unprecedented in the history of soccer, will be the junction between Africa and Europe, between the north and south of the Mediterranean, and between the African, Arab and Euro-Mediterranean worlds, said the Monarch in his message.
A Morocco-Spain-Portugal bid is likely to face competition from two more group bids: Saudi Arabia, Egypt and Greece, as well as a joint South American proposal involving Uruguay, Argentina, Paraguay and Chile.
The 2030 World Cup hosts are expected to be picked in September 2024. Europe and Africa account together for 109 of the 211 FIFA voting members.