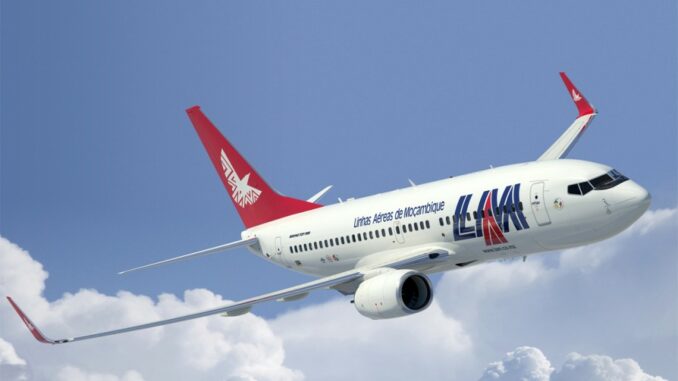 The Mozambican government announced on Wednesday, 5, the handover of the management of Mozambique Airlines (LAM) to an international management to ensure a new dynamic and save the flagship company from the current crisis situation.
After several episodes of constant breakdowns, recurrent uncertainties in flights, and a treasury with debts around 300 million dollars, the Executive ordered two separate studies that advised giving a new direction to the company.
"The two studies show that the LAM brand is valuable and the market where it operates also has a lot of potential, however, it was necessary to intervene in order to give it a new dynamic," explained the Minister of Transport and Communications, Mateus Magala.
According to the decision, the management will be in charge of a mixed team, led by an international company that, together with some members of the current national team, will work so that, in six months, the company will be financially stabilized, allowing, then, a definitive decision, which may even be its privatization. "At this moment what we need is to restructure, realign, cut fat and stabilize the accounts, to allow a better decision to be made afterwards," concluded the minister.
According to sources close to the interventionist process, but which have not yet been confirmed by official entities, the new manager will be Fly Modern Ark, a company with South African capital that will enter with new aircraft. The national private sector welcomes the intervention and hopes that it will bring benefits to the economy.
"There are many public companies that are a cancer for the State and we have been advocating for a long time that they should intervene. Due to the importance that LAM has, we think that the decision is very welcome and what we want to hear from now on is that the cost of the ticket for a tourist or business ticket is more accessible", said Agostinho Vuma, president of the Confederation of Economic Associations of Mozambique.
The new Administration should take over the company in the coming days.