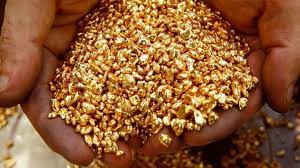 The Mozambican police arrested, five individuals, two of them officers of the corporation, suspected of robbery and theft of gold and money in a mining company in the district of Manica, in the province of the same name.
In the case of the officers, political and legal observers attribute the deviations to the poor recruitment process and the low salaries in the sector.
A third officer who was part of the group, assigned to the border guard police, is on the run.
The three police officers, in the company of three other civilians, allegedly took the corporation's uniform and gun, which they used to threaten the mining company's security guards and steal three kilos of raw gold and 750 thousand meticais (about 12 thousand dollars).
"One of the agents is a member of the Rapid Intervention Unit (UIR), the second has already been expelled from the police ranks, certainly for bad behavior, and a third member, active, who is presumed to be assigned to the border guard police, is on the run," said Mateus Mindu, spokesman for the police in Manica, stressing that the agents had fired AKM shots before the robbery.
This is not the first time that police officers have been involved in crimes in Manica province.