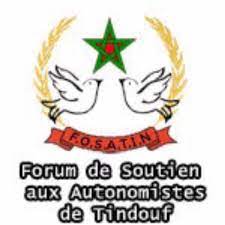 Forsatin, a Forum of support to autonomists in Tindouf, revealed, in an article published on its website Saturday, the polisario militia's repression and abuse targeting families living in the Tindouf camps, in Algeria.
The armed militia attacks unarmed individuals and massacres families, without differentiating between children and the elderly, men and women.
This abusive behavior resulted in a psychological pressure on the camps' inhabitants, and led to collective and individual retaliation against the terrorist polisario leaders, Forsatin said.
Enough is enough, the Sahrawis are breaking their silence and documenting in various ways the torture, abuse, and intimidation they are facing inside the camps, the forum said, calling for the rescue of the Sahrawis from the oppression perpetuated by the polisario.