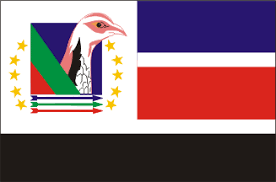 Timosse Maquinze, former guerrilla leader of the armed arm of the Mozambican National Resistance (Renamo), the main opposition force, demanded the resignation of party president Ossufo Momade, accusing him of "proven inability" to lead the party.
"On behalf of the combatants present and not present […] we demand that Ossufo Momade resigns as president of Renamo," Timosse Maquinze said at a press conference last Saturday in the central Mozambican city of Beira.
According to Timosse Maquinze, the president of Mozambique's largest opposition party has "systematically" violated Renamo's statutes, and therefore an extraordinary congress must be called to appoint a new leader, in a peaceful manner.
"With the inability of President Ossufo Momade to lead Renamo proven, we demand that the president of the national council urgently calls an extraordinary congress so that, in a peaceful way, Renamo finds a leadership that corresponds to the wishes of the party members," said Timosse Maquinze.
These positions on Timosse Maquinze come when there is only one base of the former Renamo guerrilla left to close, under the Disarmament, Demobilization and Reintegration (DDR) process provided for in the peace agreement signed with the government of the Mozambique Liberation Front (Frelimo), the third understanding between the parties, all signed following cycles of violence.
This is the second time that an influential member of the armed arm of the largest opposition party in central Mozambique has called for Ossufo Momade's departure since his election in 2019 following the death in 2018 of historic leader Afonso Dhlakama.
Months after Ossufo Momade's election, Mariano Nhongo, also another influential party guerrilla leader, created the self-proclaimed Renamo Military Junta, a splinter group of the main opposition political force demanding Ossufo Momade's departure.
Mariano Nhongo was shot dead in a forest in the district of Cheringoma, province of Sofala, center of the country, during an exchange of fire with a police patrol, after months of offensive by government forces aimed at stopping the armed attacks of his group, responsible for the death of more than 30 people in roads and villages in the provinces of Manica and Sofala, according to authorities.