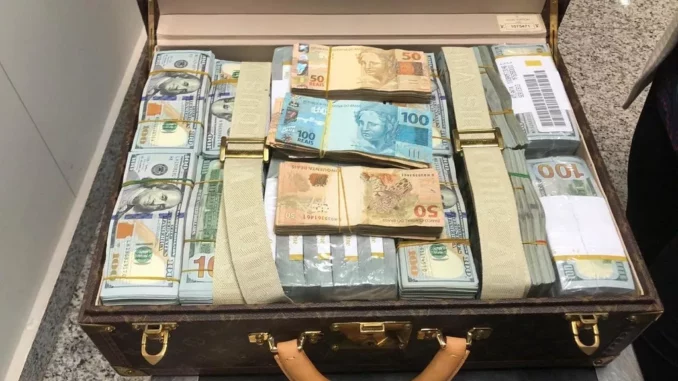 A minister and a former minister of Equatorial Guinea are suspected of being involved in a case of embezzlement of public funds to the tune of "ten billion CFA francs" (15.2 million euros), announced the national television (TVGE).
The investigation focuses on a group of five Equatoguineans behind the creation of several "fictitious" companies since 2019, to obtain public contracts by forging the signature of the president of Equatorial Guinea, Teodoro Obiang Nguema Mbasogo, in particular. The latter has been at the head of the state since 1979, and holds the world record for longevity in power for a head of state still alive, excluding monarchs.
The five were arrested and are being held at the gendarmerie in Malabo, the capital of Equatorial Guinea, the third richest country in sub-Saharan Africa in terms of GDP per capita (World Bank, 2021), but ranked 172nd out of 180 countries in the Transparency International corruption barometer.
These individuals had created "nine fictitious companies" that offered maintenance services, public building maintenance and beach services, according to the TVGE, which added that these companies had concluded "24 fraudulent contracts" with the government.
TVGE accuses in particular Rufino Ndong Esono Nchama, Minister of Culture, Tourism and Promotion of Crafts since 2017, and Valentin Ela Maye, who was Minister of Economy and Finance between 2020 and 2023, of having been "in the pay" of these "fraudulent companies."
State television said the court was looking into their alleged links with certain "fictitious" companies, and said that these two important figures were each receiving five million CFA francs per month (about 7,600 euros).
The opening of the investigation was confirmed by a source close to the case who requested anonymity, saying that investigators are still trying to determine the number of people involved. The hearing of Mr. Nchama requires the authorization of the Prime Minister, TVGE said. When asked, the Ministry of Justice did not specify the nature of the charges against the suspects, nor the penalties they may incur.