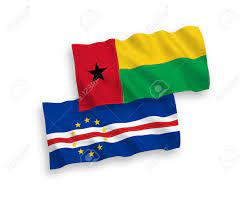 Cape Verde and Guinea-Bissau will sign a protocol for shared community management, to have the diaspora of both countries in the next Joint Commission, to be held after the Guinean legislative elections in June, official sources said on Wednesday.
The information was given to the press in Praia by the Minister of Communities of Cabo Verde, Jorge Santos, and the Secretary of State for Communities of Guinea-Bissau, Salomé Allouche, who on Wednesday began a two-day visit to the Cabo Verdean archipelago.
According to the Bissau-Guinean leader, the two countries intend to hold a Joint Commission, as provided for in the general cooperation agreement signed in 2015, after the legislative elections in that country, scheduled for next June.
"We have Cape Verdeans in the diaspora in the same destinations that Guinea-Bissau has and, therefore, we want very soon, in the Joint Commission between Cape Verde and Guinea-Bissau, to bring the diaspora to the agenda and sign a protocol for shared management of our communities, in its economic dimension, in its human capital dimension, but also in the management experience", said the Cape Verdean minister, after a working meeting.
Another important aspect is knowledge of communities, he said, noting that Cape Verde has already launched a mapping of its diaspora in its major destinations, and predicts that 1.5 million Cape Verdeans and their descendants live outside the country, much larger than the approximately 500,000 residents.
The Cape Verdean Minister of Communities hopes to consolidate relations with Guinea-Bissau in several other sectors, such as training. On the agenda for the Secretary of State's visit are the Renewable Energy and Industrial Maintenance Center (CERMI), the Technology Park and the Data Center in Praia.
"Because one thing is to have mobility without training, another thing is with training. And what we want, in the framework of mobility in the CPLP [Community of Portuguese Language Countries] and between Guinea-Bissau and Cape Verde, is to have professional training and the qualification of people a high priority", he outlined.