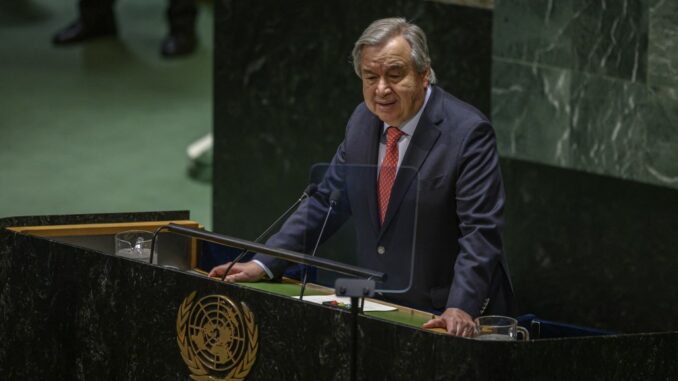 Violence in Sudan risks "engulfing the entire region and beyond," the UN secretary-general warned Monday, calling once again for a cease-fire to "keep Sudan off the precipice."
"The violence must stop. It poses a risk of conflagration in Sudan that could engulf the entire region and beyond," Antonio Guterres told the Security Council, stressing that the UN was continuing its efforts "with its partners to ensure a permanent halt to the fighting as soon as possible.
Working with humanitarian organizations on the ground, "we are reconfiguring our presence in Sudan to enable us to continue to support the Sudanese people," he added.
"Let us be clear: the United Nations is not leaving Sudan," he insisted, adding that he had "authorized the temporary relocation in and out of Sudan of some UN staff, many of them with their families.
"I call on all members of the (Security) Council to use all their influence with the parties to end the violence, restore order and get back on the path to democratic transition.
The United Kingdom has requested an emergency meeting of the Security Council on the subject, which is expected to take place this Tuesday, according to a British diplomatic source.