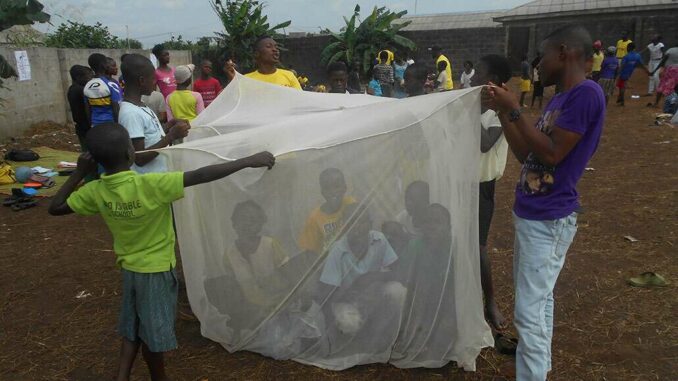 ExxonMobil has contributed $41 million (37.4 million euros) over the last 20 years to the fight against malaria in Angola, the leading cause of death in the country, the US oil company announced.
According to a press release, since 2003 two million bed nets and 1.5 million diagnostic 'kits' have also been distributed, while nearly 600,000 health professionals have been trained, with funding from the oil company.
"Since 2003, when it began production in Angola, ExxonMobil has supported local partners in the fight against malaria – a preventable and treatable disease that continues to threaten the lives and livelihoods of millions of Angolans", the press release said.
Over this 20-year period, funding aimed to "empower communities, raise awareness and provide tools to save lives by preventing and treating malaria".
"Over the past 20 years, we have worked tirelessly to fight malaria because the impact of the disease on our workers, their families and the communities where we operate is devastating," ExxonMobil Foundation President Alvin Abraham, was quoted in the press release as saying.
For 20 years, ExxonMobil has funded dozens of partners working to promote community-based solutions in Angola, including PMI – US President's Malaria Initiative, PanAfricare and ADPP Angola. Malaria is considered the leading cause of death in Angola, as well as hospital admissions and absenteeism from work and school, affecting mostly children and women.