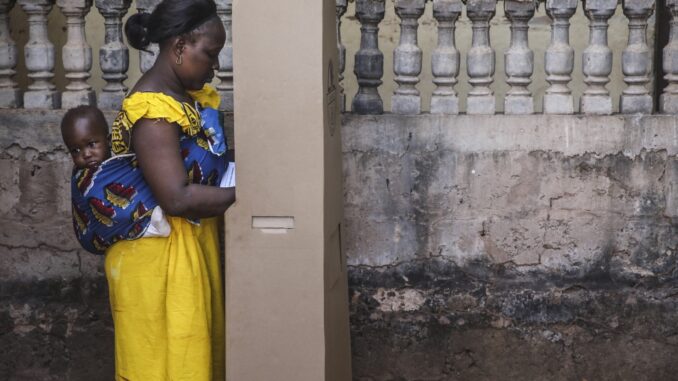 Guinea-Bissau needs US$3.5 million to enable the legislative elections of June 4 and is waiting for the international community to mobilize this amount, sources linked to the electoral process said.
Sources in the Guinean government admitted the existence of "this deficit", but recalled "the country's effort" that allowed it to support, so far, 70% of all estimated funding for the elections.
On Monday, the government, represented by Deputy Prime Minister Soares Sambu, the National Elections Commission (CNE) and international partners discussed, in a steering committee of the electoral process, the issue of the budget deficit and asked the United Nations Development Program (UNDP) to contact the international community in order to mobilize and make available the 3.5 million dollars (about 3.18 million euros).
Sources from the electoral process indicated that the UNDP was alerted to the difficulty in mobilizing that amount "in a short period of time", but promised to contact Guinea-Bissau's international partners in order to find a mechanism that may make the elections viable.
The same sources said that one of the mechanisms under analysis was to ask Portugal to provide 3.5 million dollars as part of the five million euros that Lisbon announced as budget support to Guinea-Bissau in the next three years.
A source from the international community admitted that the Guinean government has no objection to this mechanism as long as it is approved by Portugal.
As soon as the partners disburse the promised support for the Guinean legislative elections, UNDP would replace the US$3.5 million advanced by Portugal, explained the same source.
The UNDP argument is that "technically it is impossible" to mobilize the 3.5 million dollars considering the date of the elections, June 4, and the previous acts that must be funded.
A source from the Guinean government noted that the electoral schedule "is not yet in question", stressing that the electoral registers were delivered on Thursday by the Technical Office for Support to the Electoral Process (GTAPE) to the National Electoral Commission (CNE) and that Portugal will "soon" send some materials for polling day.
As usual in democratic elections in Guinea-Bissau, Portugal will provide ballot papers, indelible ink bottles, and summary forms, among other materials. The same source said that, on the other hand, the UNDP has already ordered the ballot boxes and voting booths in Denmark, and that those materials should arrive in Bissau "soon".