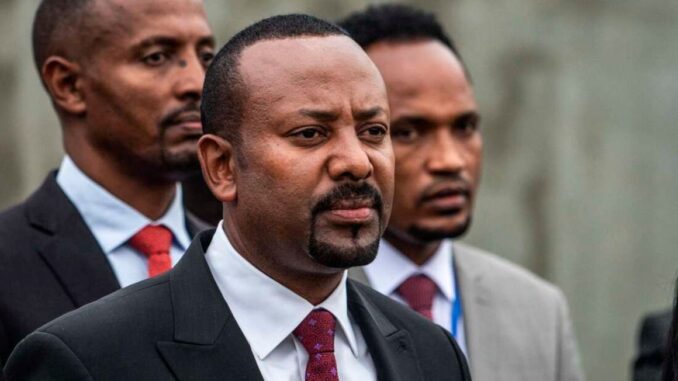 A leader of Ethiopian Prime Minister Abiy Ahmed's party, including the party chief in the recently troubled Amhara region, was assassinated on Thursday, Abiy himself announced in a statement.
Mr. Abiy blamed "violent extremists" for the assassination of Girma Yeshitila, who was also one of the 45 members of the executive committee of the all-powerful Prosperity Party (PP) that governs Ethiopia.
"Those who cannot defeat ideas with ideas have taken the life of our brother Girma Yeshitila (…) It is the height of extremism to try to convince those with different ideas with weapons", Mr. Abiy wrote. The Prime Minister referred to a "shameful and brutal act committed on a local child by violent extremists". Mr. Girma was regularly targeted on social networks by Amhara nationalists who called him a "traitor" for his closeness to Mr. Abiy.
According to the Amhara regional government, "irregular forces" attacked vehicles carrying Mr. Girma, his bodyguards and family members in the afternoon as he headed to Debre Birhan, an important town in the region, about 100 km northeast of Addis Ababa. "According to our information, five people, including Gima Yeshitila, lost their lives", the regional authorities said in a statement, without giving any further details about the "irregular forces".
The region is mainly populated by the Amhara, the second largest people in Ethiopia, a federal country divided by the Constitution into regional states based on ethno-linguistic boundaries. In April, Amhara was the scene of several days of armed unrest triggered by the federal government's desire to dismantle the region's "special forces", illegal paramilitary units set up by the Amhara authorities, as by those in several other regions of Ethiopia over the past 15 years.