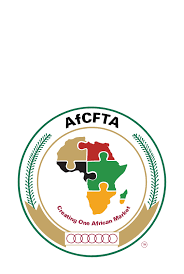 During the implementation of the Africa Continental Free Trade Area (AfCFTA) agreement, Kenya can be used by the United States as the hub for reaching the 1.3 plus billion African market, Kenya's senior government official has said as Washington has been trying to strengthen its the trade partnership with Africa.
During his recent visit to Washington, DC, the Cabinet Secretary for Foreign and Diaspora Affairs, Alfred Mutua, told the American government that Kenya is open for business and encouraged American investors to invest in the country. Mutua also said the US is setting up a framework to allow Kenyans to apply for jobs and to get work visas on time and encouraged them to use this opportunity. While attending a bilateral session for negotiations on the Kenya-US Strategic Trade and Investment Partnership (STIP), Mutua welcomed the fact that the two countries have agreed to partner in the areas of trade and investment for job creation and visas for youth empowerment, health, food security, climate change, regional peace and security.
This comes as there were more good news for the successful implementation of the AfCFTA agreement in December 2022, when a MoU was signed between the US and the AfCFTA Secretariat at the US-Africa Leaders' Summit. The MoU covers expanded engagement between the two regions and intends to "promote equitable, sustainable, and inclusive trade; boost competitiveness; and attract investment to the continent."
The US also pledged to invest USD 55 billion in Africa over the next three years. Trade between the two regions has been steadily rising for some time. To that end, the US has often expressed its support for AfCFTA, stating that it wants to see the growth of Africa's economic power in the world. But Biden's administration has also been focusing on trade agreements that don't disadvantage US businesses and consumers. At the Summit, the Biden administration noted that since 2021, the US has assisted in closing more than 800 two-way trade and investment deals worth around USD 18 billion across 47 African countries, including the US-Kenya STIP signed in July 2022.