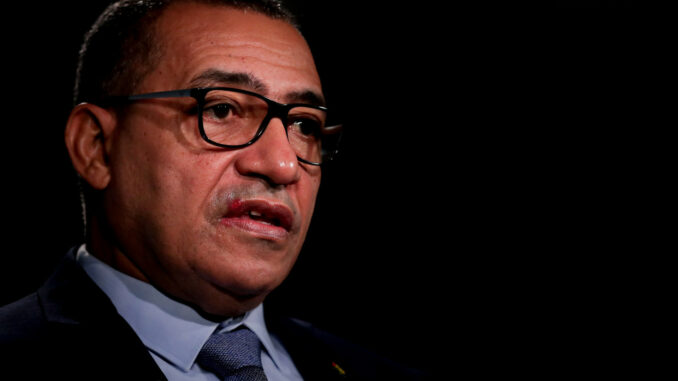 The President of Sao Tome and Principe defended "a solid, robust autonomy" serving the real interests of the Autonomous Region of Principe, but without jeopardizing "the cohesion and unity" of Sao Tome and Principe.
"We need to get down to work. Or rather, consolidate the work started 28 years ago […] taking into account the particularities and peculiarities of the region, work towards generating a solid, robust autonomy that effectively serves the real interests of the region and the country", argued Carlos Vila Nova, in the central act of the 28 years of regional autonomy, marked in the city of São António, on the island of Príncipe.
The President of the Republic argued that it is necessary to "promote greater integration of the Autonomous Region of Príncipe within the nation and the national community" and that "the natural differences between the two islands must be corrected" through appropriate policies of "positive discrimination in all sectors" so that the "country is fairer, more balanced and less unfair to their children.
The President of the Republic also defended "the need to find consensus on the best model of implementation of autonomy" that "does not jeopardize the cohesion and unity that are intrinsic to the unitary state that São Tomé e Príncipe is, by constitutional imperative.
Carlos Vila Nova said he was "attentive and committed to the cause of the people and the country" and promised to "advocate with the [central] Government and with the partners, in order to find solutions to the various needs and problems that plague the [autonomous] region, especially "the most pressing.
Among the priorities to be resolved, the President pointed out the limitations "imposed by air links, either by their frequency, either by the capacity of the aircraft used, either by the price of tickets," "the inability to ensure the regular supply of the island with basic necessities and other products and at the same prices as those practiced in Sao Tome.
He also added the "inexistence of health centers and/or a hospital with more valences, with acceptable conditions to meet the health and medical assistance needs of the population," the lack of higher education institutions on the island, "the lack of resident judges, a functioning court or a penitentiary establishment on the island" and also "the need to encourage the creation of a business environment attractive to investment, national or foreign, in sectors where the Region has greater potential, such as tourism.