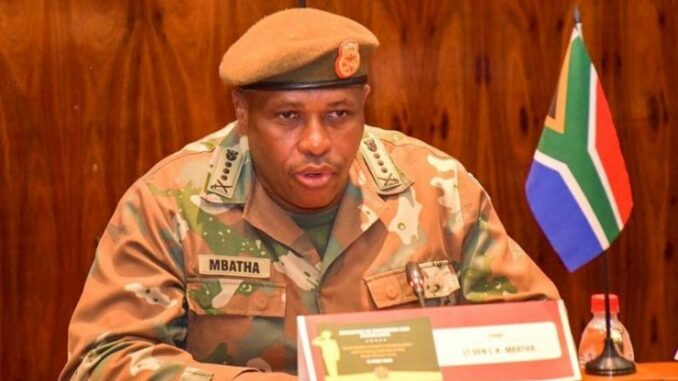 The visit did not appear in any official agenda and was announced on Monday 15 May by Russian press agencies, citing a statement from the Defence Ministry, once the South African military chief arrived in the Russian capital. The commander of the South African army's land forces is therefore on an official visit to Moscow, in the midst of a national imbroglio over US accusations that Pretoria has been supplying arms to Russia.
No sound, no pictures and it is not known how long this official visit will last. Just a statement from the Russian Ministry of Defense saying that Lt. Gen. Lawrence Mbatha and his delegation discussed with their Russian colleagues "issues of military cooperation" aimed at "increasing the combat readiness of the armed forces of both countries."
The Russian Ministry of Defense also stated that "agreements were reached on strengthening cooperation between the ground forces" in "various areas". The South African delegation will visit "training facilities of the Land Forces" but also "enterprises of the Russian military-industrial complex".
The South African delegation is visiting with the Commander-in-Chief of the Russian Land Forces, Oleg Salyukov. The South African commander's counterpart has also been deputy commander of Russian military forces operating in Ukraine since January 11.
This trip also comes almost three months to the day after the start of joint naval exercises between Russia, China and South Africa. They took place along the South African coast on the first anniversary of the dispatch of Russian soldiers to Ukraine. Last week, Presidents Cyril Ramaphosa and Vladimir Putin expressed their willingness to increase their cooperation during a telephone conversation.