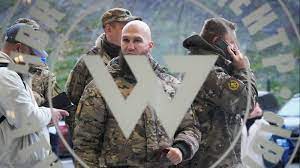 The United States has accused the Wagner mercenary group of supplying the paramilitary Rapid Support Forces (RSF) with surface-to-air missiles, thus prolonging the conflict and causing 'further chaos' in Sudan.
According to a statement by the US Treasury Department, the accusation that "most recently in Sudan, the Wagner Group has been supplying Sudan's Rapid Support Forces with surface-to-air missiles to fight against Sudan's army," came as the US announced it has rolled out new sanctions against the head of Wagner Group in Mali, a landlocked country in western Africa.
Earlier this week, Washington declassified information revealing that the mercenary group was trying to procure weapons for the Kremlin from Africa, specifically Mali. Early in 2023, the US labelled Wagner a "transnational criminal organization" and imposed sanctions on its top leaders.
According to Sudanese and regional diplomatic sources, the surface-to-air missiles have significantly buttressed the RSF, one side in Sudan's ongoing conflict, its paramilitary fighters and their leader Mohamed Hamdan Dagalo, who had been jockeying for power with General Abdel Fattah al-Burhan, Sudan's military ruler and the head of its armed forces.
In bordering Libya, where a Wagner-backed rogue general, Khalifa Haftar, controls swathes of land, satellite imagery supports these claims, showing an unusual uptick in activity on Wagner bases.
Satellite images allegedly show one Russian transport plane shuttling between two key Libyan airbases belonging to Haftar and used by the sanctioned Russian fighting group. The fighting in Sudan has claimed hundreds of lives and deprived millions of people from electricity, water, and food.