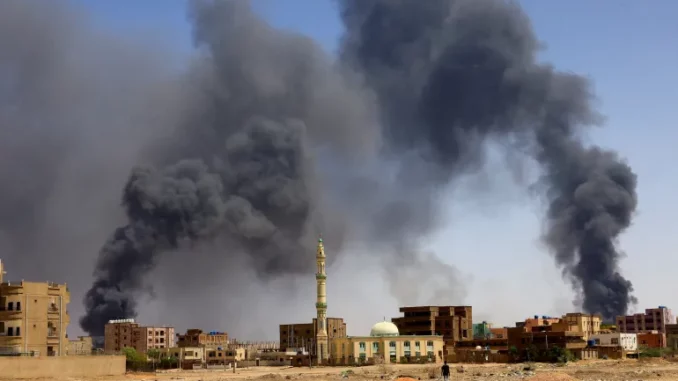 The army and paramilitaries fighting for power in Sudan accused each other on Thursday of breaking a truce negotiated by American and Saudi mediators.
Even as a new ceasefire promised for a week came into force on Monday evening, local residents were reporting fighting, artillery fire and air raids in Khartoum.
These violations have not ceased since, although several residents said that they have been able to go out, mainly to buy food and drink, and to see a doctor.
In the capital of more than five million inhabitants, most families are holed up in their homes for fear of the fighting, often without running water or electricity, and with food and money reserves soon to run out.
On Wednesday night, paramilitaries from General Mohamed Hamdane Daglo's Rapid Support Forces (RSF) accused General Abdel Fattah al-Burhane's army of being responsible for the fighting.
"They launched a series of attacks", and "our forces repelled them", even shooting down "a MiG fighter plane", according to one of their communiqués. On Thursday morning, the army replied that it had "countered attacks by armored vehicles from the Rapid Support militia in total violation of the truce".
The Saudi and American mediators, for their part, have been content to repeat since Wednesday that they have passed on to representatives of the two belligerents "information showing that they have violated" the truce. These emissaries are continuing their discussions in Saudi Arabia.
On the third day of the ceasefire, no humanitarian corridors had been secured to allow civilians to leave and aid to be delivered, according to humanitarian officials.