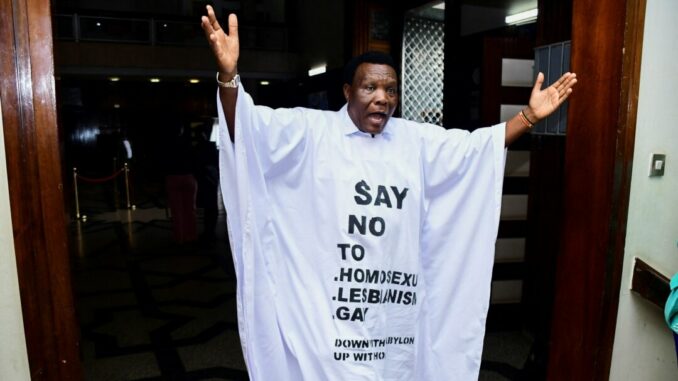 Ugandan President Yoweri Museveni has signed Monday 29th into law an "anti-homosexuality" bill that provides for heavy penalties for homosexual relations and the "promotion" of homosexuality, despite the outrage of numerous NGOs and threats from Western governments.
"The president has approved the anti-homosexuality bill 2023. It now becomes the Anti-Homosexuality Bill 2023," the Ugandan Presidency announced on Monday in a brief statement published on its official Twitter account. The bill's passage through parliament on March 21 sparked an international outcry. The UN High Commissioner for Human Rights, Volker Türk, denounced the bill as "discriminatory – probably the worst of its kind in the world".
At the end of April, President Museveni had asked parliamentarians to "re-examine" the text and clarify that "being homosexual" was not a crime, but that only sexual relations were.
In a marginally amended version voted unanimously minus one vote on May 2, the elected representatives had included in the text that "a person who is presumed or suspected to be homosexual, who has not committed a sexual act with another person of the same sex, does not commit the offence of homosexuality".
In this East African country, where homosexuality is illegal, "acts of homosexuality" have been punishable by life imprisonment since a law dating back to British colonization. In the new text, however, against the advice of the Head of State, parliamentarians retained a provision making "aggravated homosexuality" a capital offence, meaning that repeat offenders could be sentenced to death. Capital punishment has not been applied in Uganda for many years.
A provision on the "promotion" of homosexuality also worries gay rights organizations. According to the text, anyone – individual or organization – who "knowingly promotes homosexuality" is liable to up to 20 years' imprisonment. In the case of an organization, the penalty is a ten-year ban.