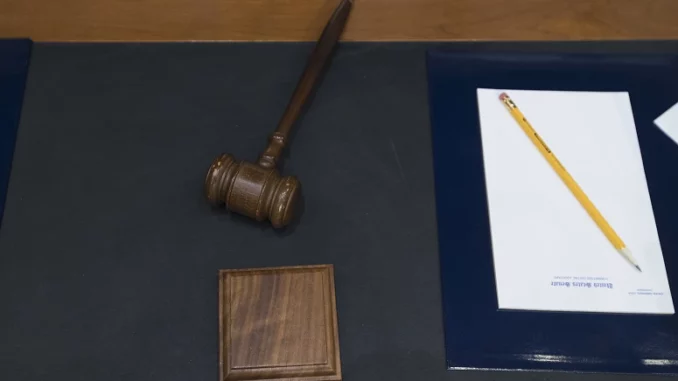 Four of the five judges of the Constitutional Court (TC) of Sao Tome left office on Tuesday, after the interpretative law approved by the National Assembly, which imposed automatic retirement for magistrates at the age of 62, came into force.
The law approved on Thursday by the parliamentary majority that supports the government imposed that all judicial or prosecutorial magistrates aged 62 must "immediately cease active exercise of the magistracy, automatically becoming unavailable", "regardless of any formalities.
The law was promulgated the next day by the President of São Tomé and Príncipe, Carlos Vila Nova, and published on Monday.
With the entry into force of the new law, the president of the TC, Pascoal Daio, the vice-president, Maria Alice Carvalho, and the judges Amaro Couto and Hilário Garrido ceased their functions, making it impossible for the body to function due to lack of quorum.
However, the law approved by the National Assembly established that the only judge counselor who remains active, Patrick Lopes "ensures the effective functioning and representation of the Constitutional Court" until the vacancies are filled within 30 days.
The law also determines that "the rights to professional and personal use of a car and fuel, as well as a driver and allowances for telephone, water and electricity, as inherent to the effective exercise of the magistrate's function, cease automatically with the retirement of the magistrate.
The law was approved with five votes from the parliamentary group of the coalition Independent Citizens Movement-Social Party/National Unity Party (MCI-PS/PUN) and 28 votes from Independent Democratic Action (ADI).
The deputies of the opposition parties voted against the law, respectively 18 from the Movement for the Liberation of Sao Tome and Principe/Social Democratic Party (MLSTP/PSD) and two from the Basta movement, and had asked the President of the Republic to veto the law, claiming unconstitutionality.