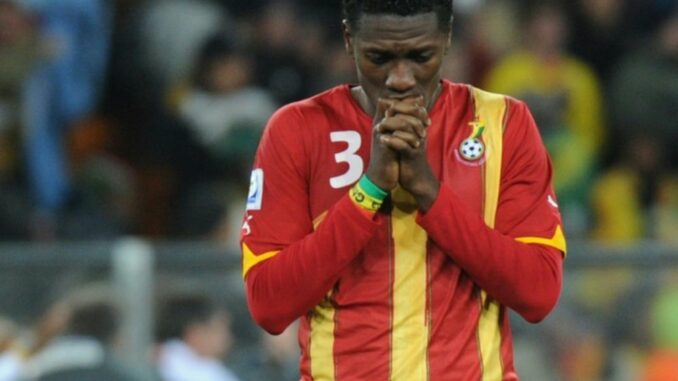 Ghanaian striker Asamoah Gyan, a footballing legend in his homeland, announced on Tuesday that he was retiring from the game at the age of 37.
"It's a difficult stage in any player's career, a moment that all footballers dread. But when nature takes over, a little voice starts ringing in your ears… It's time…", he declared at a press conference in Accra.
"This voice I heard very well, and I succumbed to it: it's time," continued Ghana's all-time top scorer with 51 international goals and a career spanning over twenty years. "It's time to put away the shirt and shoes, because I'm officially retiring from active soccer".
The former Ghana captain took part in the 2006 and 2010 World Cups and represented his country at seven Africa Cup of Nations tournaments. He is also famous for having missed a last-minute penalty that would have enabled the Black Stars to become the first African team to reach a World Cup semi-final, in 2010 in South Africa. Nicknamed "Baby Jet", he has also played for several top clubs, including Sunderland in the Premier League, Udinese in Serie A and Rennes in Ligue 1. He is expected to remain in the soccer world, notably as a television consultant.