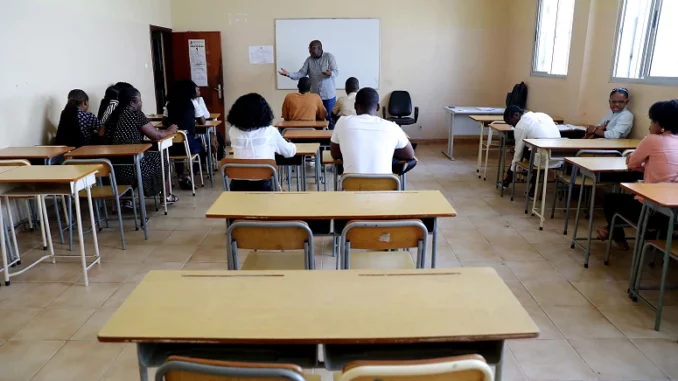 The Angolan Union of Higher Education Teachers (Sinpes) may resume the strike, deliberated in the general assembly of workers for the 27th of this month, due to the lack of news from the Government in the resolution of the demands.
"We are just now finishing the meeting, basically what occurred in fact is that we were invited to say that there is no news, in short we can say that," said the spokesman for Sinpes. António Augusto stressed that the date of June 27, for the strike to resume in case there is no consensus, is contained in a deliberation that had decided to interpolate the strike by one month.
According to the Sinpes spokesman, there are still five days left until the deadline, and concern was left with the Government that "they will still prevent" a return to strike action.
"But for that to happen, we need something tangible to present to the members and maybe then they will change their minds, because we are at the end of the year," he stressed.
The union member said that the teachers are aware that the two points that oppose the Government transcend the level of the Minister of Higher Education, Science, Technology and Innovation, noting that this matter had already been sent to the holder of the executive power.
At issue is the salary readjustment, the health subsidy, whose values are out of line with the current reality.
"We are asking for decent salaries, we can't talk about increases, because it is readjustment. If we go back in time we will see that auxiliary teachers already earned a salary, at the exchange rate at the time of one dollar for 10 kwanzas, equivalent to 3,000 dollars, which today is equivalent to less than 500 dollars," he said.