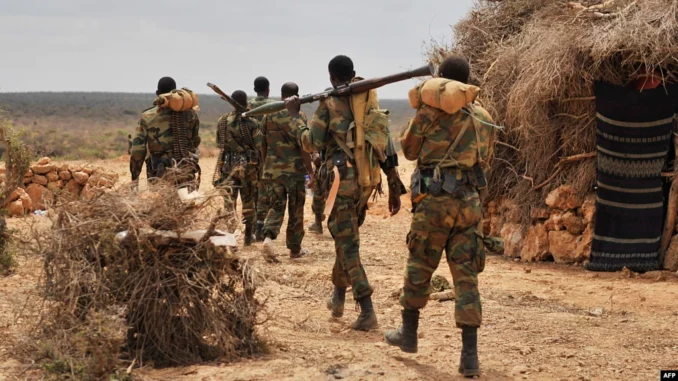 Five civilians were killed, and some beheaded, in an attack on Saturday evening in two villages in eastern Kenya claimed by the radical Islamist Shebab, police and local sources said on Sunday. The attack was carried out at around 7:30 pm (4:30 pm GMT) on Saturday in the villages of Juhudi and Salama, located in the coastal county of Lamu, bordering Somalia, according to these sources. "Five people were killed (…) The victims' throats were slit and others were decapitated", a police source told.
Resident Hassan Abdul said that "women were locked in the houses and the men ordered out, where they were tied with ropes and butchered."
A secondary school student was among the five people killed, Abdul said, adding that "all those killed were slashed and some of them had been beheaded." Another local resident, Ismail Hussein, said that the militants stole food supplies before leaving, firing their arms into the air.
Based in Kenya's eastern neighbor Somalia, the extremist al-Shabaab group has been waging a bloody insurgency against the fragile government in Mogadishu for more than 15 years.
Kenya first sent troops into Somalia in 2011 to combat the al-Qaeda-affiliated militants and is now a major contributor of troops to an African Union military operation against the group.