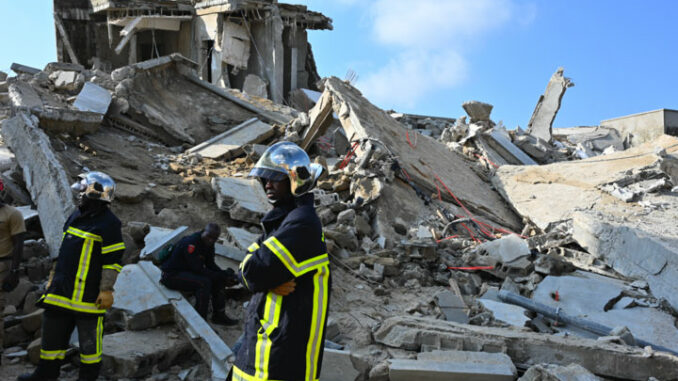 Eight construction workers have died in Abidjan, Côte d'Ivoire, after a building under construction collapsed, the ministry of Construction has indicated.
The six-storey building, in the district of Cocody, where unpermitted construction works were going, collapsed last Friday killing five Ivorian workers and three others from Benin.
Nine other workers from Côte d'Ivoire and Burkina Faso were also wounded in the tragedy.
Construction minister Bruno Koné visited the scene Saturday and told media that the site has been under scrutiny since last year for failing to meet requirements. "The level of technical expertise required for this type of buildings has not been implemented," he told the media. The incident is not the first. In February and March 2023, 13 people were killed in the collapse of two buildings, one under construction without authorization and the other built illegally.
The city of Abidjan, the economic capital of the West African country, is witnessing a boom in the real estate sector amid an acute housing crisis.