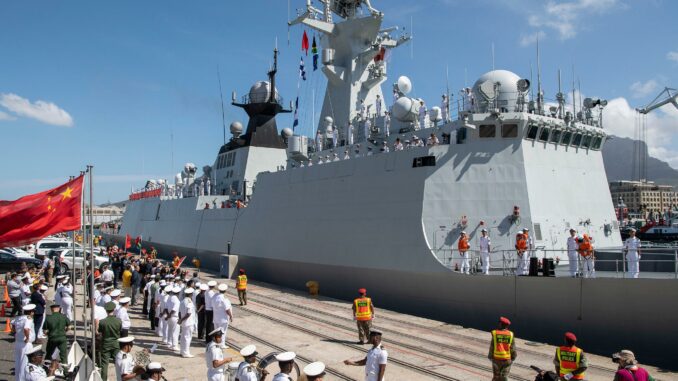 Three Chinese naval vessels made a five-day stopover in the waters of Lagos, Nigeria's economic capital, on Sunday, in a rare visit to the Gulf of Guinea, Nigerian and Chinese authorities said on Monday July 3.
"This is a friendly visit" aimed at "improving diplomacy" between China and Nigeria, Nigerian navy spokesman Rear Admiral Ayo-Vaughan said on Monday.
One of the ships docked on Sunday at the Apapa port in Lagos, where a ceremony was held.
The Chinese ambassador to Nigeria, Cui Jianchun, described the visit as "a major event in recent years". This event "testifies to a high level of trust" between the two countries, which will "strengthen" ties between the two navies, particularly in terms of "joint resolution of regional security issues", the diplomat was quoted as saying in a statement published on the embassy's website.
A crucial maritime route bordering hydrocarbon-rich countries, the Gulf of Guinea, which stretches over 5,700 kilometers between Senegal and Angola, has for several years been the new black spot for global piracy, even if acts of piracy have recently slowed down.
China has very close economic and financial ties with Nigeria, Africa's most populous country. In particular, it has invested heavily in infrastructure, such as the new deep-water port of Lekki, on the outskirts of Lagos.