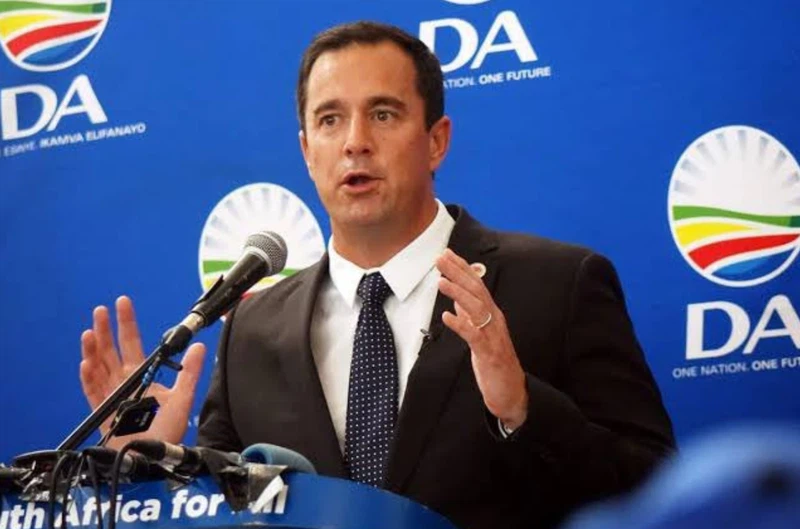 South Africa's opposition has come together in a coalition to oust the country's historic ruling party, the ANC, in next year's general election, the seven-party grouping announced on Monday.
"For the first time since 1994, the ruling party is set to lose its majority," the parties united behind the leading opposition movement, the Democratic Alliance (DA), said in a joint statement.
"The 2024 elections offer an unprecedented opportunity for the South African people to elect a new government capable of leading our country out of the multiple crises it faces", they added, referring to the current gloomy economic and social climate in the continent's leading industrial power.
The African National Congress (ANC) has been losing ground at the ballot box for the past decade. Nelson Mandela's party is facing growing discontent fueled by endemic unemployment, ever-increasing inequality and a serious electricity crisis. However, the opposition has so far failed to break through, with the DA polling just 20% of the vote in the 2021 local elections.
Some polls predict a score below 50% for the ANC next year. The party fell below this mark for the first time in 2021. The country's third largest party, the radical left-wing Economic Freedom Fighters (EFF), is not part of the opposition coalition, whose party leaders are due to meet in Johannesburg on August 16 and 17.
President Cyril Ramaphosa was reappointed head of the ANC in December. The 70-year-old head of state is guaranteed a second term if the party wins.