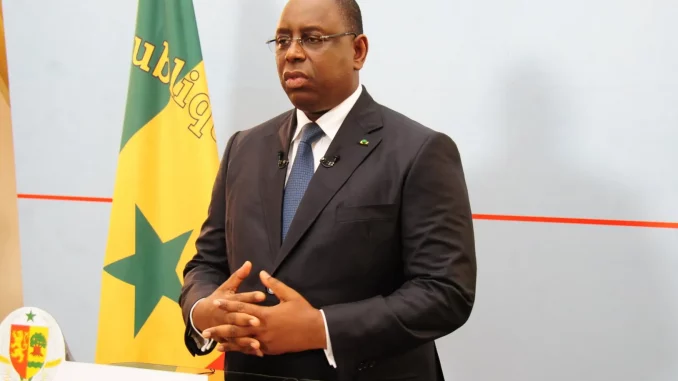 Senegal's President Macky Sall has said he will not run for a third term in the 2024 election, but insists the West African country's constitution would have allowed his candidacy.
"The 2019 term was my second and last term," Sall said in a speech carried live on his official Facebook page, acknowledging that there had been "much speculation and commentary" about whether he would run. His announcement on Monday (3 July) had effectively ended years of uncertainty over his political future that helped fuel a year of unrest and occasionally violent protests in the typically peaceful West African country.
It came amid widespread speculation that the incumbent would seek re-election despite a two-term limit. Sall's announcement will likely quell fears of a democratic backslide in Senegal.
First elected in 2012 for a seven-year term after prevailing against then-President Abdoulaye Wade, Sall was then re-elected in 2019 for a five-year term, following a constitutional revision that set a two-term presidential limit. Rumors that the 61-year-old leader would try to extend his stay in power have led to bouts of unrest since 2021 in which dozens have been killed, shaking Senegal's reputation for calm in a restive region.
The most recent violent unrest, in June, was sparked by a two-year jail sentence against opposition leader Ousmane Sonko on charges of corrupting youth. While acquitted on other charges connected to an alleged rape, Sonko has called all the allegations politically motivated, saying they're part of a ploy to stop him competing in presidential elections.